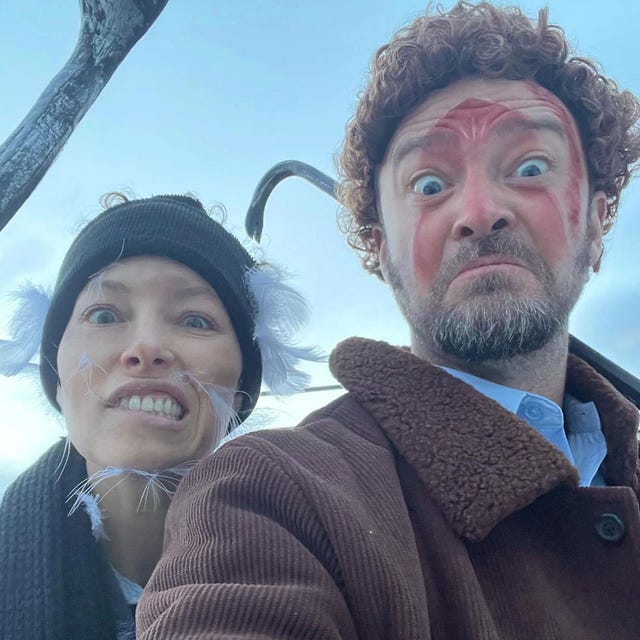 Instagram
Halloween weekend has come and gone, and even though the spooky holiday was yesterday, celebs already busted out the fun costumes on Instagram and IRL starting on Thursday. Parties happened—including at The Standard's Boom Boom Room in New York City—folks got dolled up with their families, and everyone had as much fun dressing up as they possibly could. Take, for instance, Mark Ronson and Grace Gummer as the couple from Rosemary's Baby, Emily Ratajkowski as a cowgirl, and more. Check out the best of the best below.
Advertisement – Continue Reading Below
As a monster from Where the Wild Things Are.
Heidi Klum and Tom Kaulitz
Mark Ronson and Grace Gummer
As the couple from Rosemary's Baby.
As the Bride of Frankenstein.
Brooklyn Beckham and Nicola Peltz
As Julia Roberts in Pretty Woman.
As one of Sauron's Black Riders.
Rande Gerber and Cindy Crawford
As a cowboy and saloon gal.
Kaia Jordan Gerber and Travis Jackson
Keven Undergaro and Maria Menounos
Stephen Amell and Cassandra Jean Amell
As Castaway stars Tom Hanks and Wilson the Volleyball.
Liv Lo Golding and Henry Golding
As students from Top Gun.
Megan Fox and Machine Gun Kelly
As Pamela Anderson and Tommy Lee.
Keegan-Michael Key and Elle Key
As Dr. Casa and Dr. Migos.
Sara Sampaio and Zac Frognowski
As Rhaenyra and Daemon Targaryen.
Leslie Mann and Judd Apatow
As characters from Boogie Nights.
Josh Duhamel and Audra Mari
As Anna Nicole Smith and J. Howard Marshall.
Advertisement – Continue Reading Below